325-315-5584
Cecilia Steel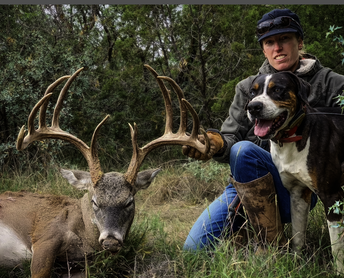 Please send text if I don't answer, I'm often w/o cell service.
BLOOD TRAIL TRAINING
We have trained several breeds of dogs to trail blood in order to recover big game, primarily, Whitetail Deer. It takes a unique dog to be great at this endeavor, however, most versatile breeds can be trained to do basic to intermediate level work. I personally have recovered deer using the German Shorthaired Pointer, Pudelpointer, Bavarian Mountain Hound, and the Lacy Game Dog. Any dog with the proper drive can be trained to track blood. There will be few individuals within each breed that will be excellent given the proper exposure, training, and experience.
The program typically consists of one month of ground work, properly exposing the dog to artificial blood trails, drags, and often a limited number of real recoveries. If the dog is progressing properly, the client will have the option of having us transfer the dog to a game ranch where the dog will have the opportunity to trail several real animals per week for the final month of our training program.
We also provide blood tracking services near San Angelo and throughout West Central Texas.
Cecilia Steel 325-315-5584
2 yr old Lacy "Sweat Tea" along w/BMH "Rebel" located and bayed
this deer twice and he broke. He was found dead at the 3rd bay, near Sonora TX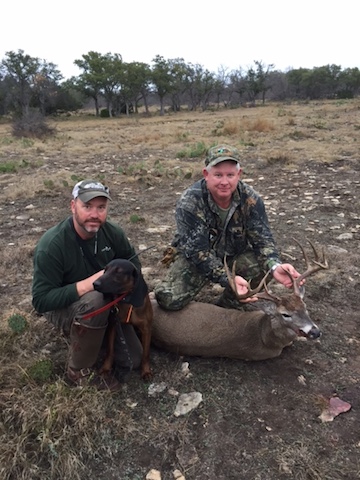 Rebel a 2 yr old Bavarian Mountain Hound recovers 10pt
16hrs after the shot, for James Holloway of Apple Pie Outfitters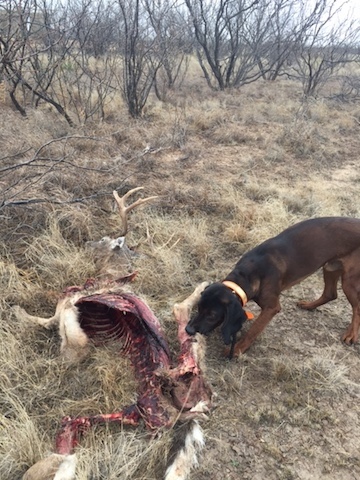 Coyotes beat us to this one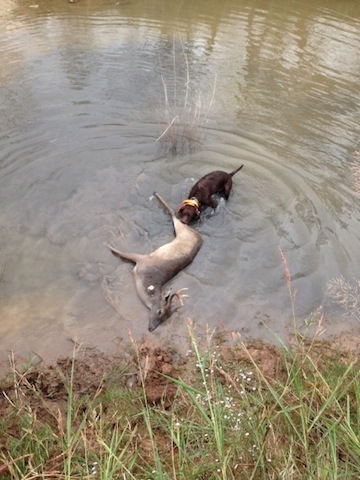 Pudelpointer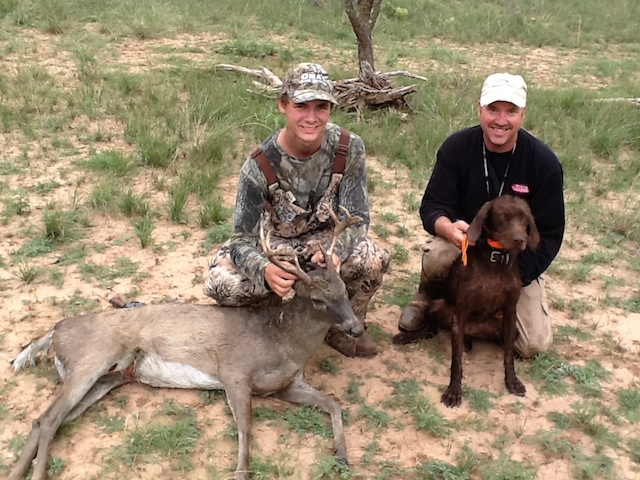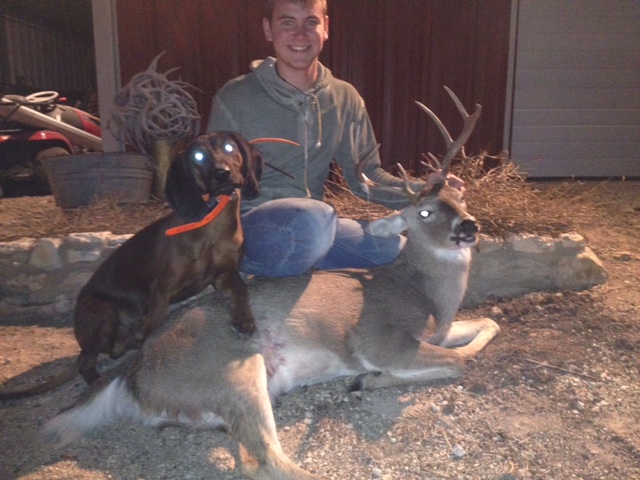 Bavarian Mountain Hound "Rebel"
tracked Ryan's deer 450 yds, found and bayed alive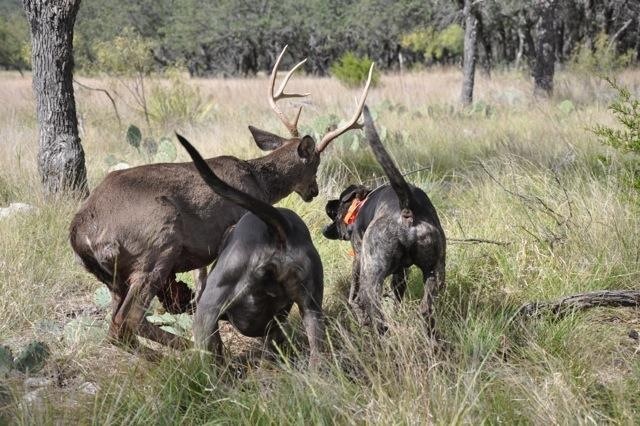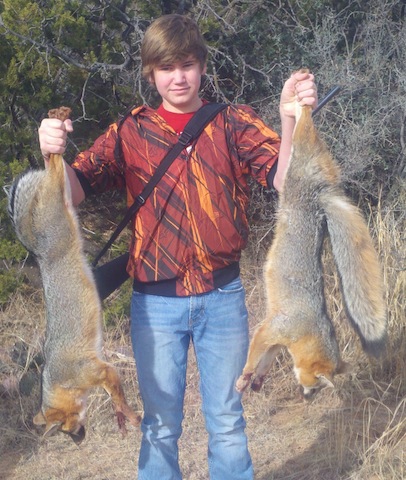 Bandit, a 1.5 yr old Lacy Game Dog learning to trail blood
San Angelo Blood Tracking
West Texas Blood Tracking