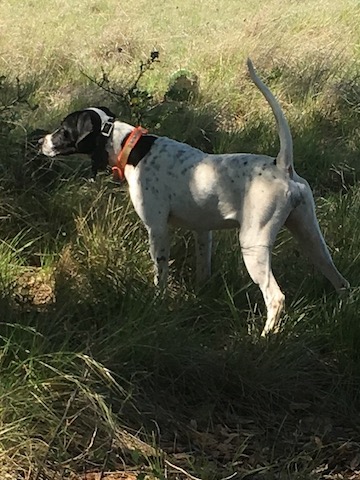 Well bred, well put together Pointer female, well started, just over a year old. Ready to add to a guide string or be a hunting companion this coming season. Rockacre and Elhew lines, medium range fast and snappy working foot hunting dog.
$1500 (SOLD)
(posted April '17 price will increase with training)
325-650-6751
Sam Beau Sifford offered at Stud/Corpus Christi Texas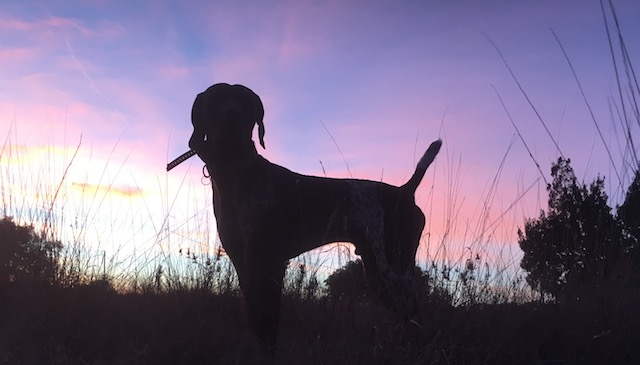 Sam is owned by Allen Sifford, a guide on the TX gulf coast. Sam received a NA Prz 1, 112pts. Our trainer Chad Walden owns this litter. We chose Sam as a stud previously, primarily, because I have trained hundreds of dogs, mostly GSPs and Sam was the most natural performer at 7 months of age that I have ever handled. He cooperated for me (a stranger to him) like most well trained adult dogs. He stood his birds with natural grace and intensity, and delivered shot birds to hand. He shreds the water. He had hunted quail, pheasant, and duck on many occasion prior to his first birthday. He displayed enough grit to stop fur as well.
Sam came from Best Gun Dogs Kennels, and his pedigree includes DC AFC Gambel's Odyssey Fritz MH and four other Dual Champions.
Bailey showing grit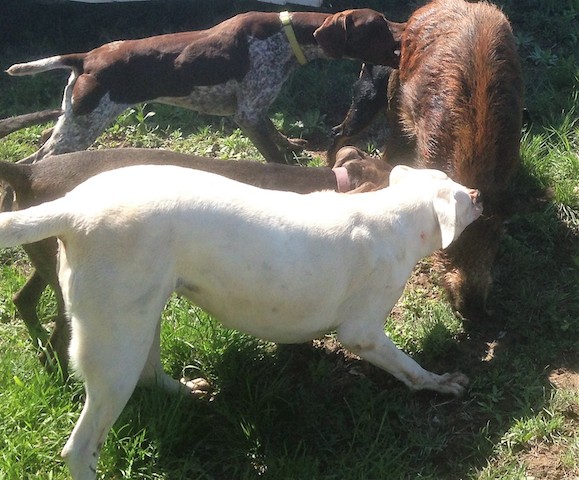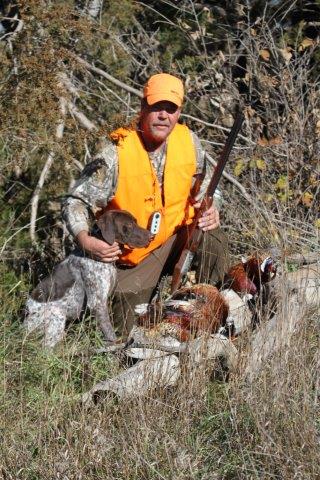 Sam pictured above and below around his first birthday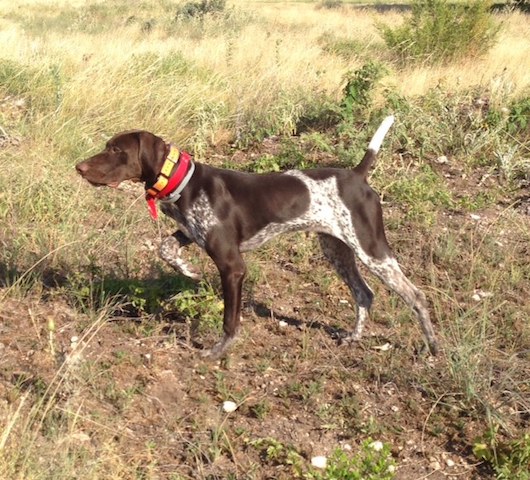 Born 3rd week of June 2016
Dam
Rio Concho Scout the Starrs NAVHDA NA Prize 1/110pts
Producer of Multiple NAVHDA NA Breeder's Awards
(grand daughter to Southern Starrs Concho Freida UT Prz3 w/multiple Field Trial Wins X FC AFC Shooting Starrs Ranger MH UT I)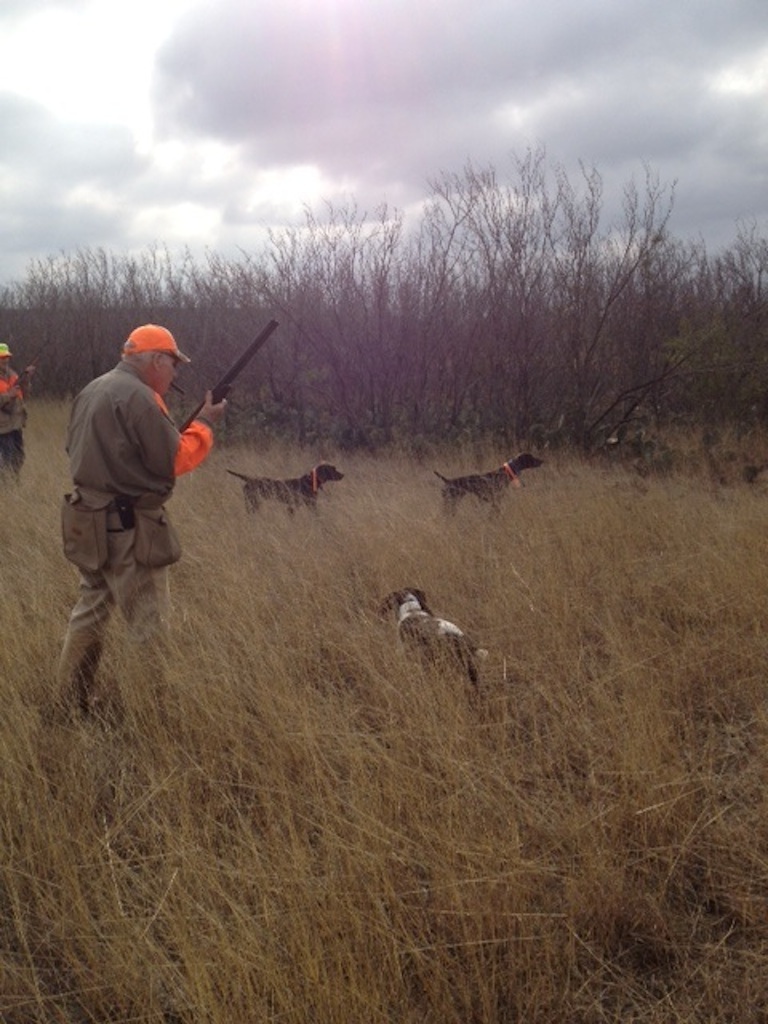 Sire
Dual Champion Hank Junior's All My Rowdy Friends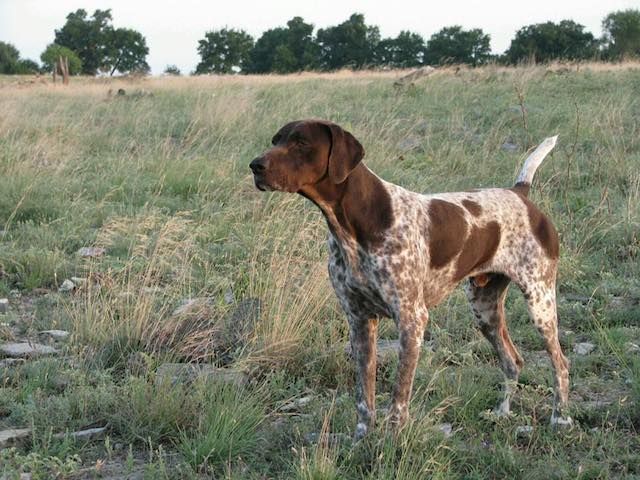 Started Dogs available around December 2016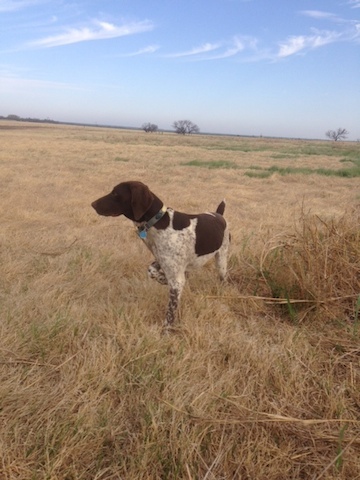 Rio Concho Bootsie @13mos
NA Prz I 112pts Lonestar NAVHDA Spring 2014
Sold To
Chris Potts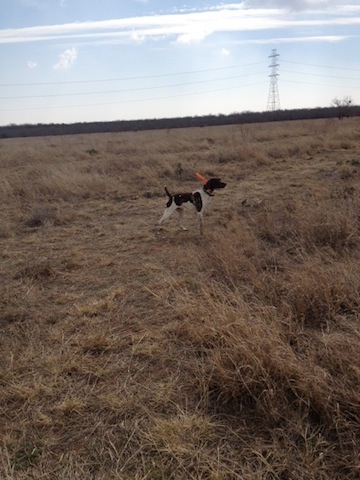 SOLD
Crue born April 2012
nice foot hunting range, points/holds his birds, loves water, handles in the field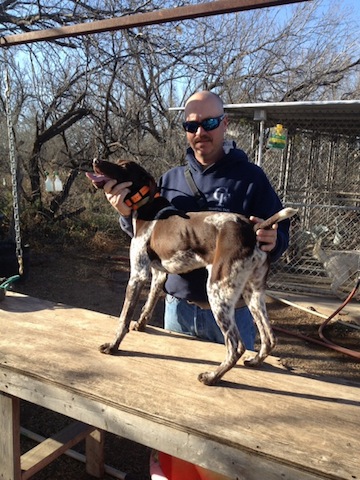 "Texas"
SOLD to Professional Guide Jim Bruner
RIO CONCHO TEXAS TROUBADOUR (Male) GS-013830
NAVHDA NA Pr II 108 pts at age 7 mos
scored all perfect 4's with a 2 in tracking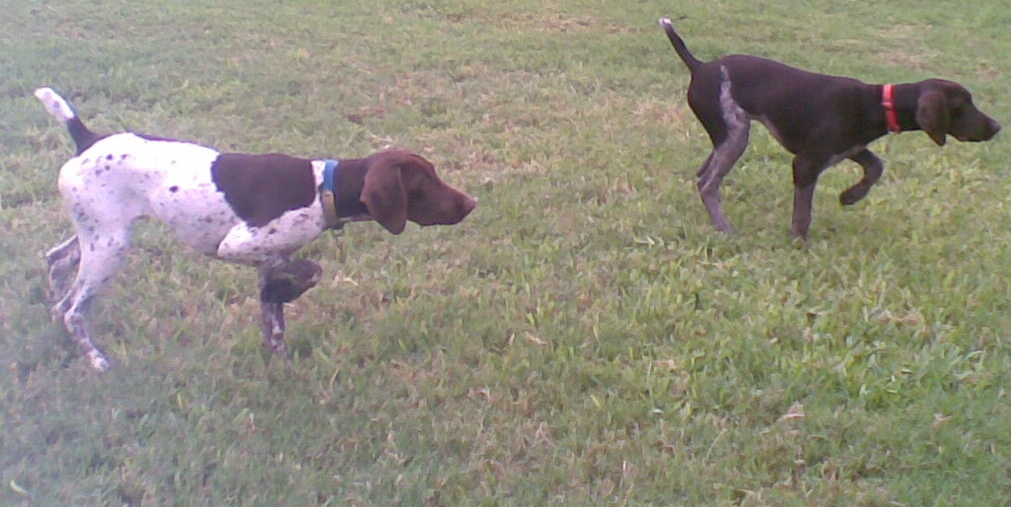 Typical Rio Concho Pups @ 12 wks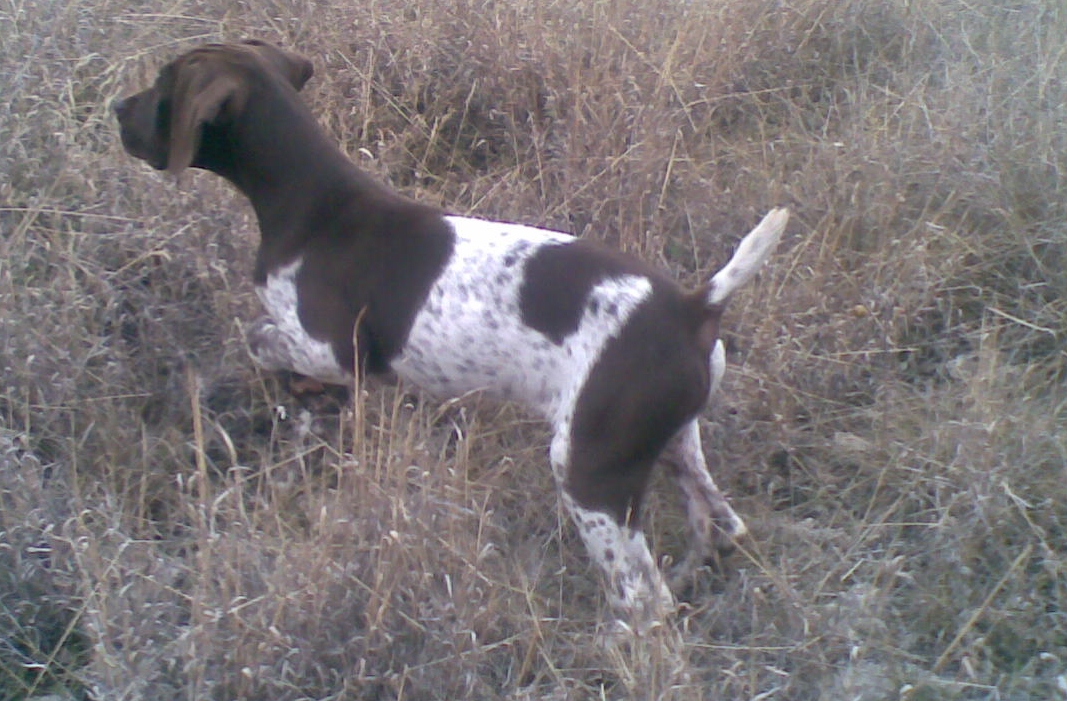 Rio Concho Sweet Texas Honey @ 8 wks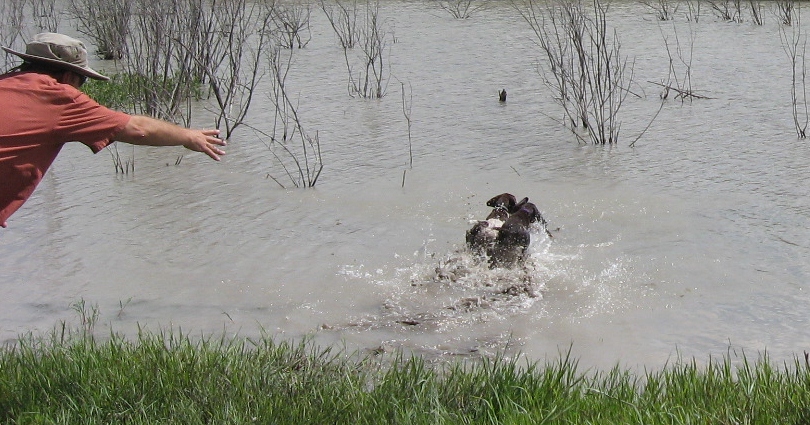 Fearless of Water @ 8 Weeks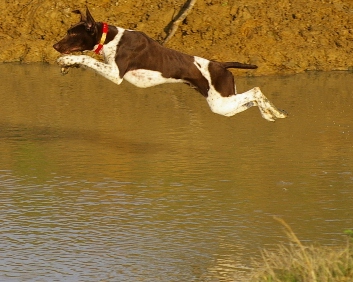 Litter mate to Gus out of DC Freeflights Bocefus
demonstrating Natural Ability as a pup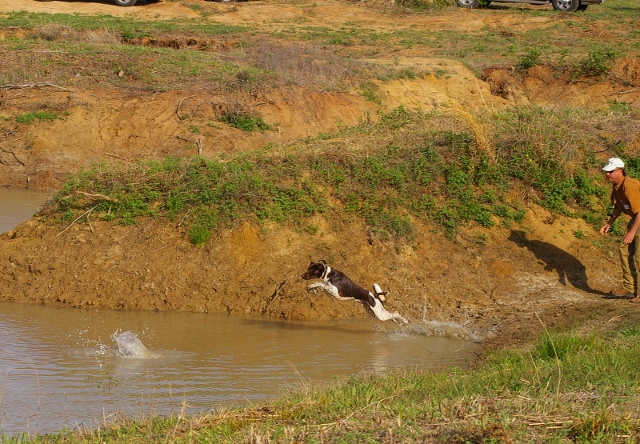 Another littermate to Gus demonstrating Natural Ablilty and a love for water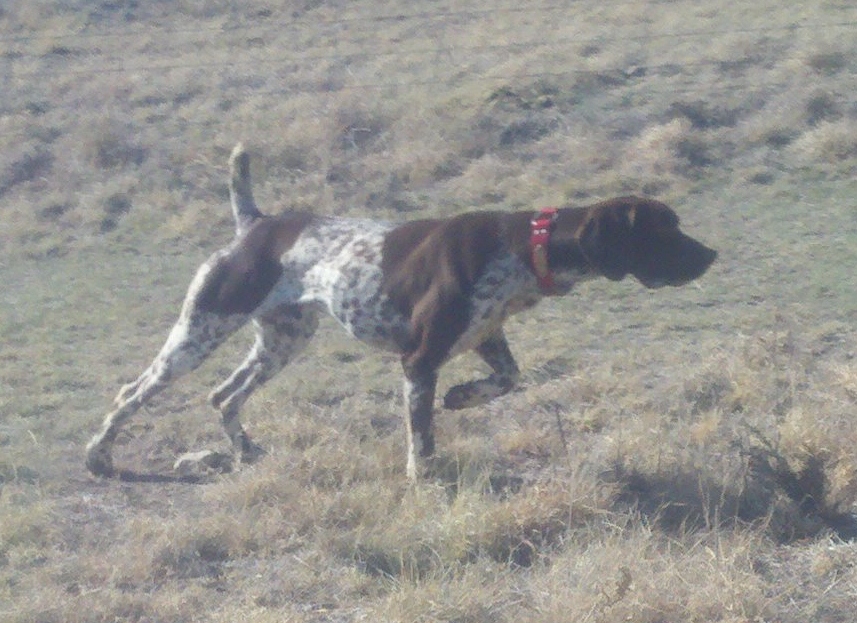 Rio Concho Pete (Gus x Josie) @ 15 months
owned by Jeremy Cabrerra San Antonio Texas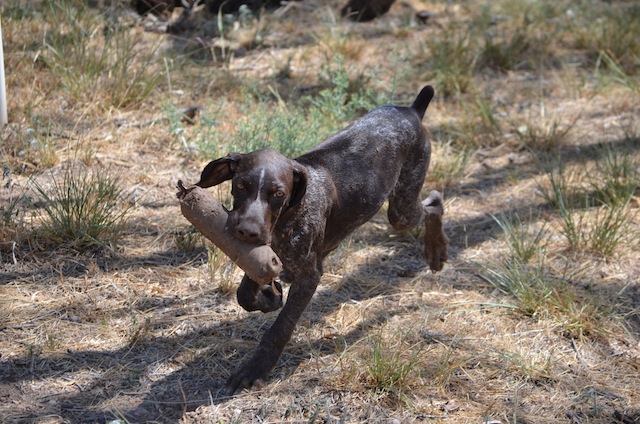 Rio Concho Gringo Honeymoon
born April 2012 (SOLD)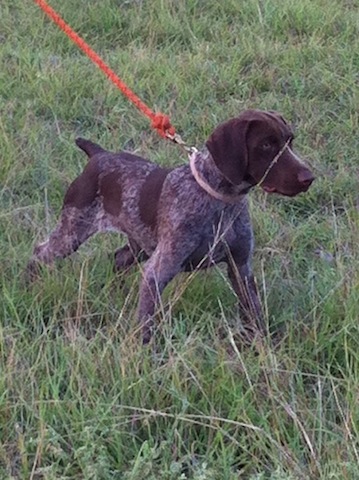 Pup born 04/2012 (SOLD)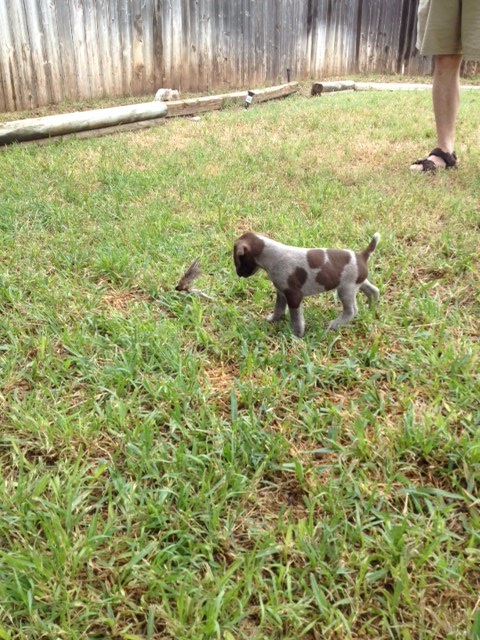 Born 04/12 On Point (SOLD)
Short Clips of Pups being started