True Versatility
Living it Every Day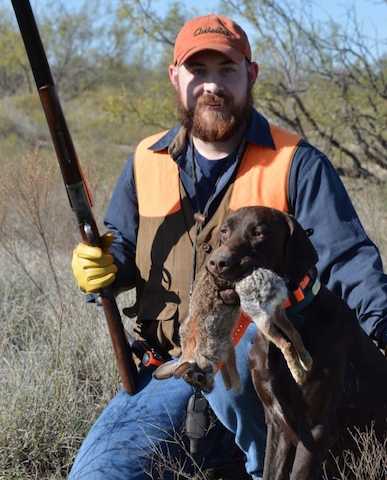 Jake Hall w/Watson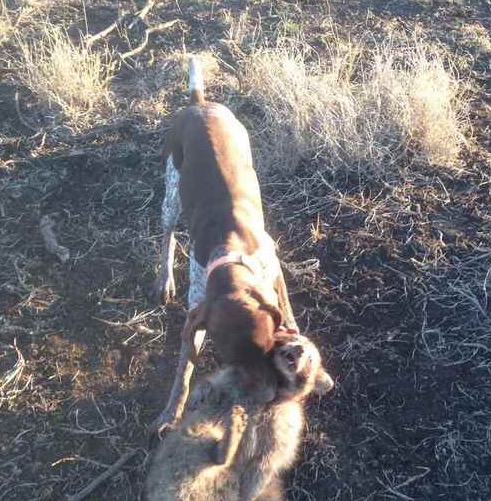 This is Bailey, owned by Chad Walden of San Angelo
She passed her NA with a Prz 1/112 pts and her UPT with a Prz 1/184 pts (Texas NAVHDA Chapter Fall 2014 Test) maximum score. March 2015 Bailey ran UT and passed w/a Prz III and had a 4 in Duck Search. Her 2nd attempt at UT resulted in a Prize I/201 pts at Frontier NAVHDA qualifying for the 2016 Int'l Invitational.
She is an excellent wild bird dog and extremely versatile on feather, fur, land and water
1st Place Am Derby 2nd Place Open Derby
Walking Field Trial San Antonio GSP Club Jan 2015
Bailey baying trapped raccoon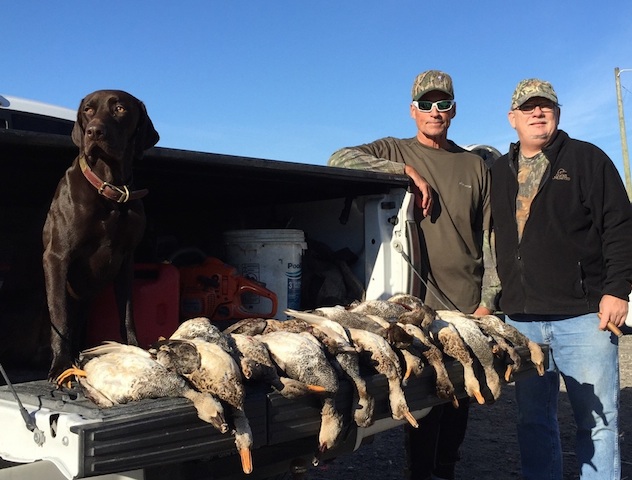 Mark Santos & Company w/his UT Prz I, Atticus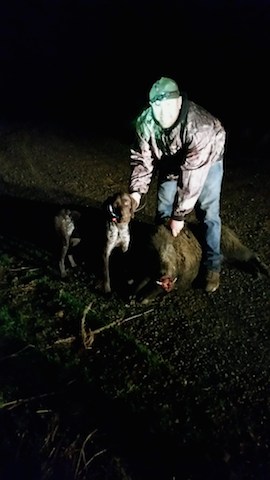 Denver Hodges in CA w/Hank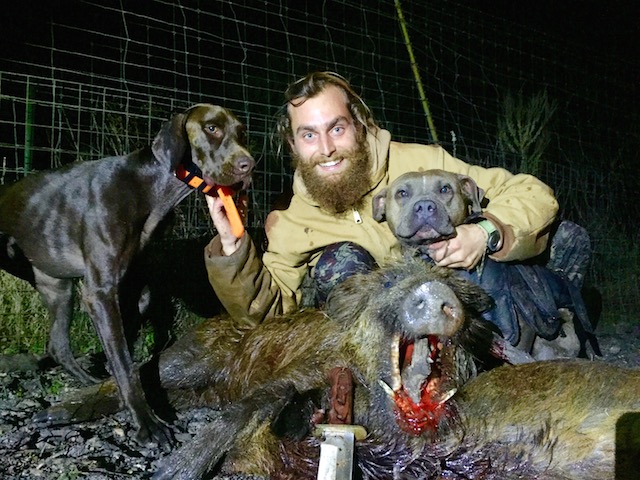 "Goose" owned by Fishing/Hunting Guide Joey Farah Texas Gulf Coast
Has the speed needed to stop big running hogs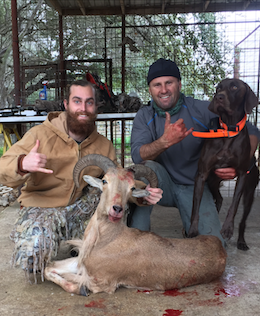 Goose recovered a Aoudad bow kill
(10 successful tracks on wild hog and deer 2015-16 Season)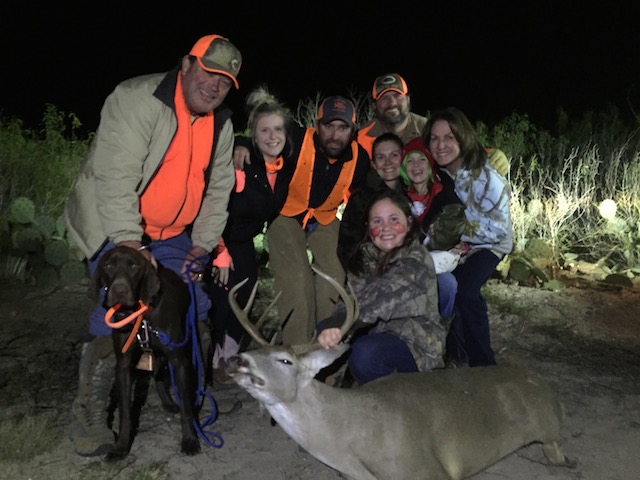 Goose recovered this young lady's first deer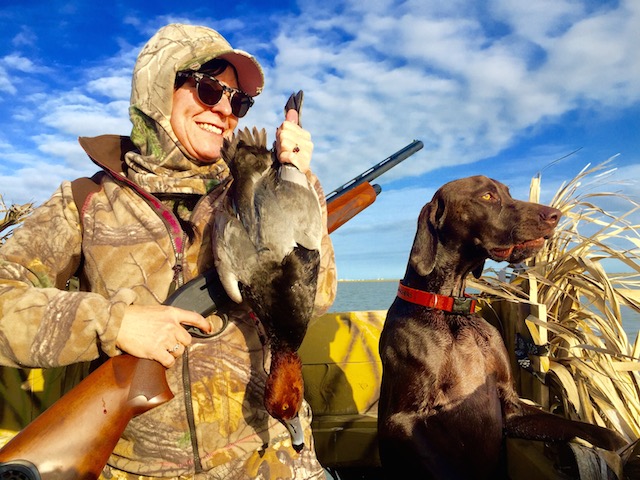 Goose also is a Professional Duck Guide on the Texas Coast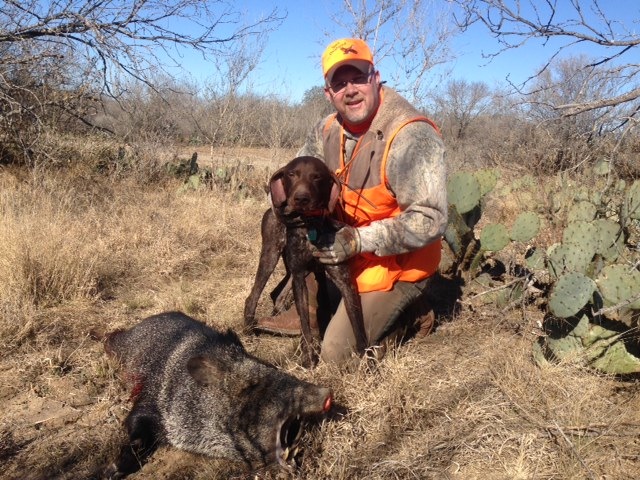 "Sammy" on the Covered Gate Ranch Uvalde, TX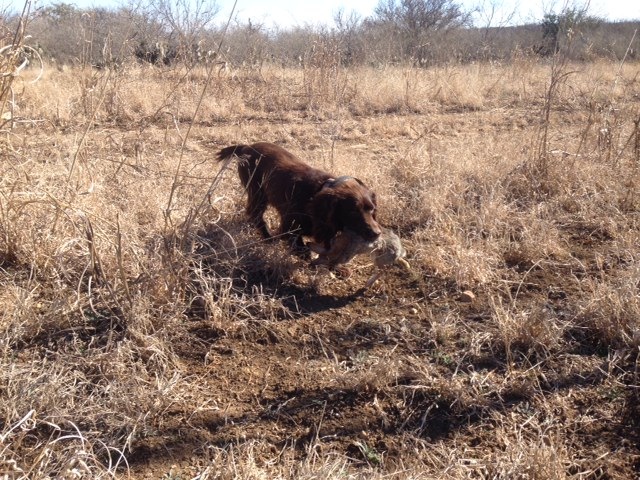 Even the English Cocker is versatile and loves to retrieve cottontail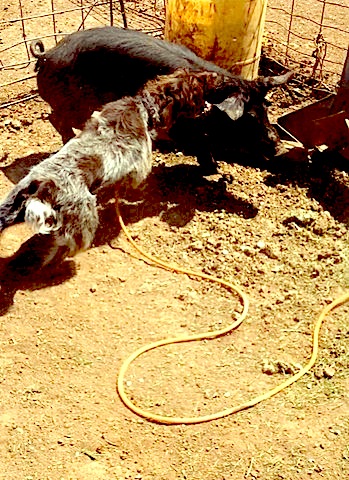 Wirehaired Pointing Griffon @ 1 yr old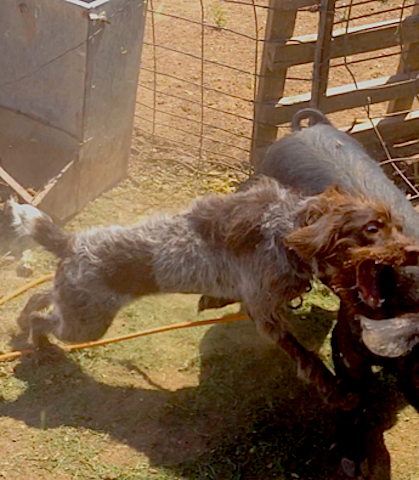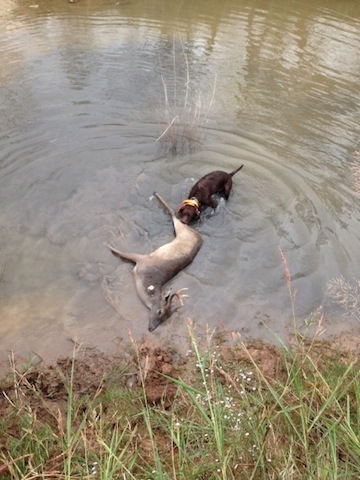 Sugar , a Gun Smokes Pudelpointer, located this 8pt 16 hours after the shot.
It traveled thru thick cover for 250 yds and was completely submerged in water, exposing only a 15" area of ribcage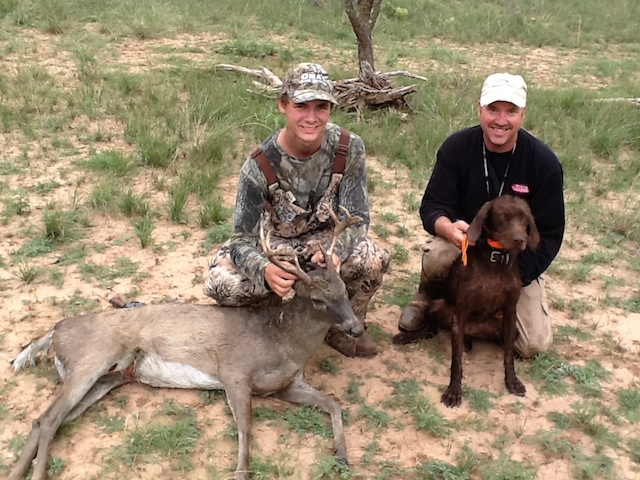 This male fox had dragged the trap only about 50 yds..but into some very thick underbrush. The Pudelpointer tracked and bayed the fox making it easy for my son Ryan to locate and dispatch.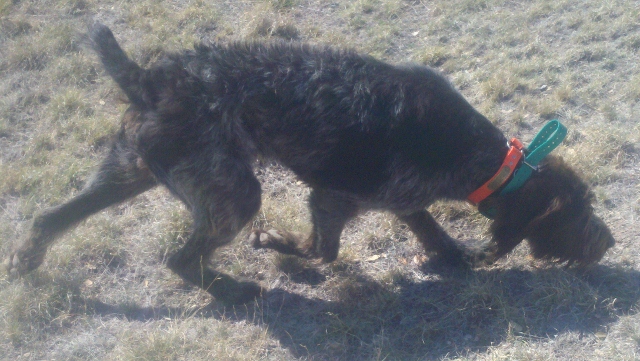 Guapo, a Drahthaar, bred by Kraig Stemme owned by William Malloy, tracking a hare.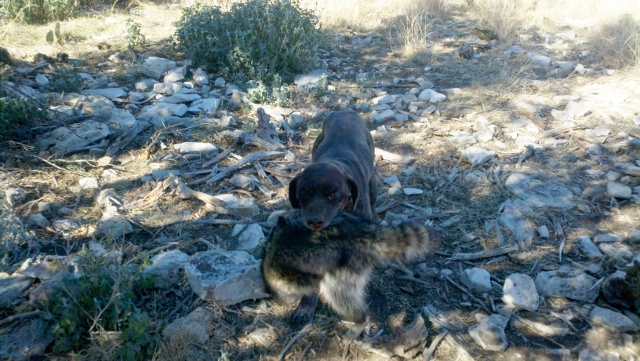 Our own Jennings retrieving a coon which he located and dispatched near a feeder. This was a large and mean boar coon.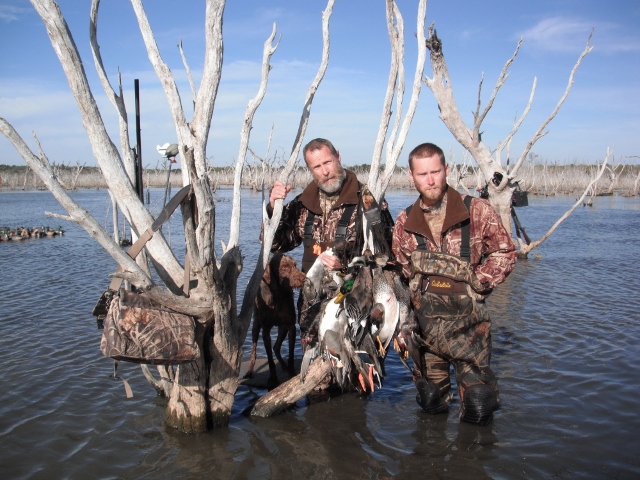 The Turley Boys w/Abbey during her first season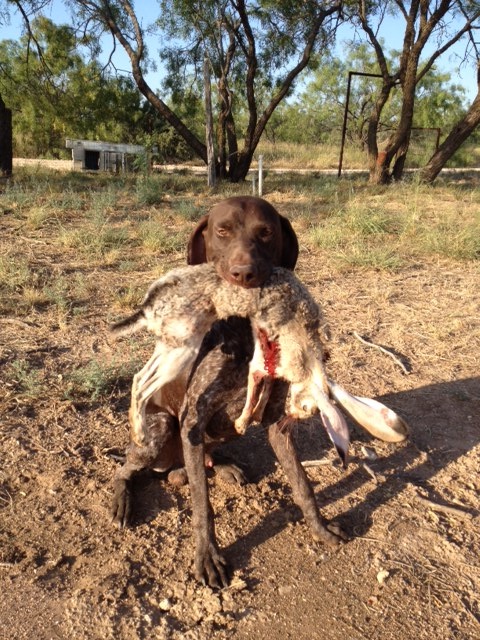 Sammy w/Jack Rabbit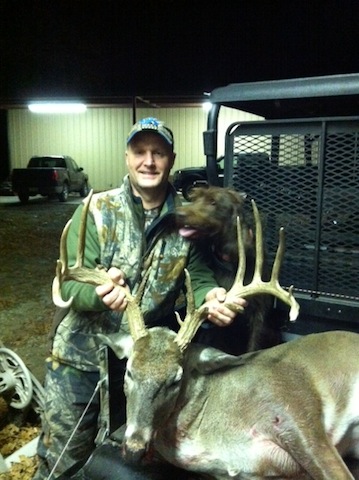 R. Pinckard's Pudelpointer "Ellie" UT Prz I) w/her first wounded deer recovery
(and one very happy guest/hunter)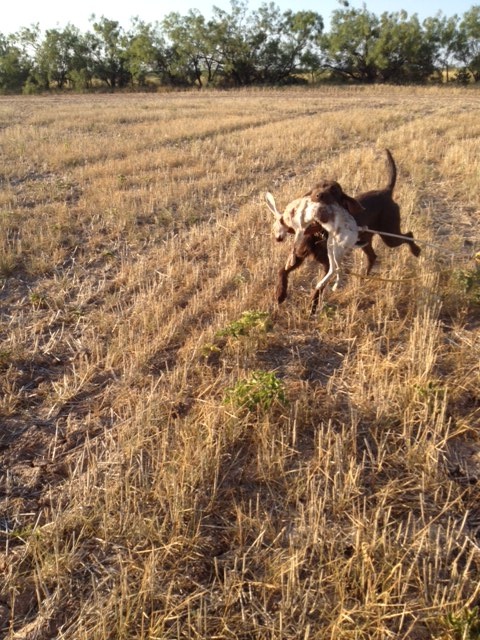 Sugar (Pudelpointer) w/Jack Rabbit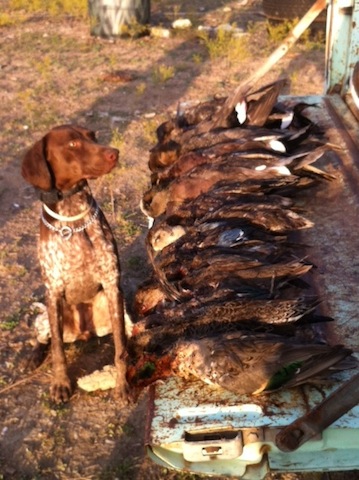 Rio Concho Abigail Rose @ just over a year old
owner Bryce Jenkins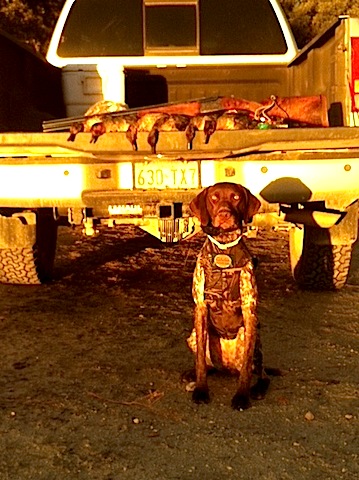 Rio Concho Abigail Rose
Deetz' first exposure to the blood trail, learning to find and bay wounded or lost game